99j hair color is a dark hair color, similar to burgundy. It is also called dark red, red wine color, and is actually a combination of brown, red, and a hint of blue. Compared with bright red, this color is more reserved and lack of aggressiveness, which is made for people who want to has a fresh color but not be too sharp.
99J suits for autumn and winter. With a red sweater or woolen overcoat, you will be elegant when wearing a long curly hair, like body wave, in 99j. I love this color because it represents a desire for life: passionate but not aggressive, patient and tenacity.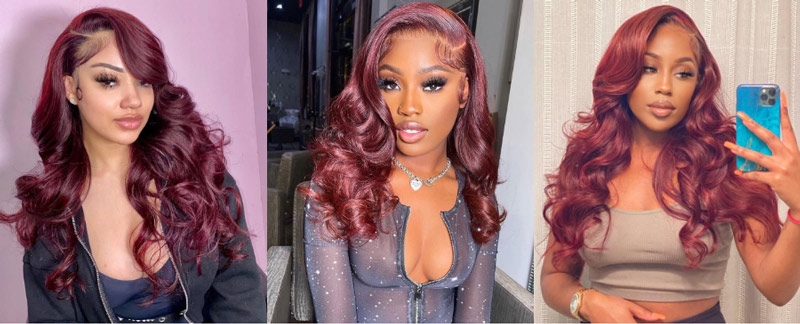 If you would like to change your color without dying your own color, to buy a 99j V part wig is a good option. Dark red color will completely cover your natural hair color, whether it is blonde, red, or dark, and will not cause the exposure of the natural hair. Meanwhile, 99j hair color has its special gloss. You can see it in the sunlight, flowing as the water, having its gorgeous beauty.
For long- lasting hair color, 99j hair color is designed for you. Color fade sightly even with frequent hair wash so that keep the surface gloss. It is acceptable from dark red to light burgundy.