Is Free
t

ress

water wave

good braid hair?

Yes, of course! Free tress water wave hair is so breathable and natural that is easy to braid with, as what it was designed for! Also, there are one, three, and four bundles in a pack, so you can not only apply hair to braids but sew a wig by yourself! Four bundles are probably enough to do a normal head.
What are the benefits of water wave hair?
First of all, it is a low-maintenance hairstyle that does not need to be taken care of every day like a short straight bob, and it can keep perfect hair effects with minimum effort.
Secondly, it is a very versatile hairstyle, you can take it to any occasion without changing the shape.
Third, it is a fashionable hairstyle that can be matched with any style of clothes without making you stage fright.
Fourth, this is a protective hairstyle that helps keep your hair healthy and free from damage.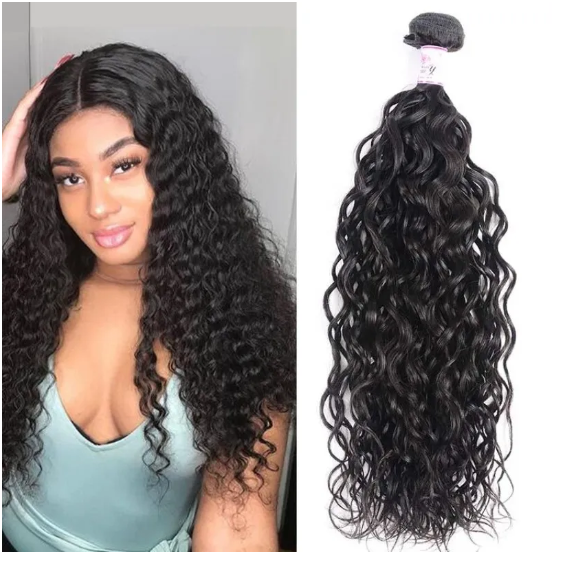 What is freetress water wave hair?
Free tress hair is a kind of hair bundle which can be used to add hair volume in braids or to make man-made wigs. In the past, free tress is considered synthetic hair, made of fiber, and developed to resemble the touch and feel of human hair. Now, it also describes chemical-free, residue-free, and itch-free hair bundles. Free tress becomes a sign of high-quality hair.
Water wave free tress or freetress water wave is soft and natural water wave hair bundles. Beauty forever water wave hair is a 100% virgin human hair wig, with free shipping, and good after-sale service.
Related Searches: | Buy Now Pay Later Wigs | Water Wave Wigs | Lace Front Wigs | Body Wave Human Hair Wigs