As the leaves start falling, the season of autumn comes into our life. New drink orders, footwear choices, makeup, and, more hair color options come, followed the step with the new autumn season. "Just like the seasons change, so do we, and our hair is the perfect canvas to express that change. What better to help us change our perspective on things than our appearance?" The right color of straight wigs that is suitable for you not only excites you, but brings fresh feelings to the world. Even though you do not want to go to a salon and dye another color, knowing the best autumn hair color is necessary for you to dye straight lace front wigs. To know what is the trend color and how to switch up your hair color to the great hairstyles in fall, here is the right place.
1.
Ginger orange
The ginger orange color is the latest fall color, a warm, coppery tone that pairs nicely with boots, thin jackets, and soft sweaters. It is a kind of auburn color, like the falling and passionate leaves on a painting. "Auburn can be various in levels, from medium to dark, and in undertones, from red to copper and gold — which is why we're starting to see different shades of auburn, like ginger orange, getting big this fall."
This color is made for autumn and is the best color to highlight your features, from a plain hairstyle to a breathtaking appearance. Whether you're wearing a dress or sportswear, passion and energy will come out of your body, and show your love of life and yourself.
2.
Blonde
Blonde is one of the most popular hair colors worldwide, with the features of brightness. It suits women of any type of body and face, of all ages. "People like to deepen their shades as the weather turns cooler, but blondes still want to be blonde." There is no principle that darkness must be the bottom color of cool weather. Instead, bright colors like blonde should be the right color in autumn and winter.
Trust me, everyone will fall in love with a flash of color in the cold wind.
3. Nutella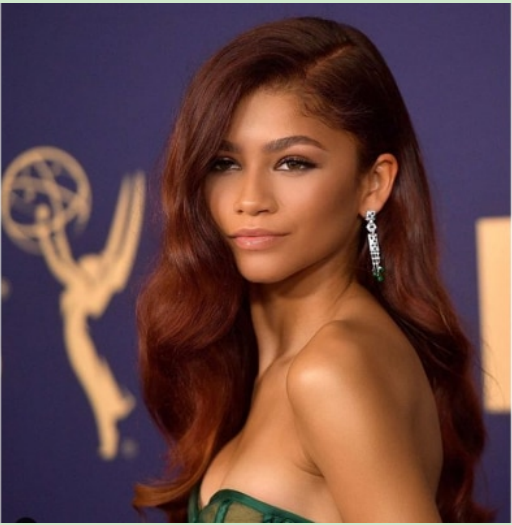 Nutella is the signature hair color of Anne Hathaway. It is a trendy color for fall and a classic color with a warm tone. Not as strong as auburn or as light as blonde, nutella is a so-called friend color that is neither bland nor ostentatious. If you want to change to another color without bleaching your dark natural color, Nutella is a better option than the red spectrum. It will not hurt anyone or make people uncomfortable, but light your features and appear mature and charming.
Related Searches: | Straight Human Hair Wigs | Water Wave Wigs | Lace Front Wigs | Lace Front Wigs