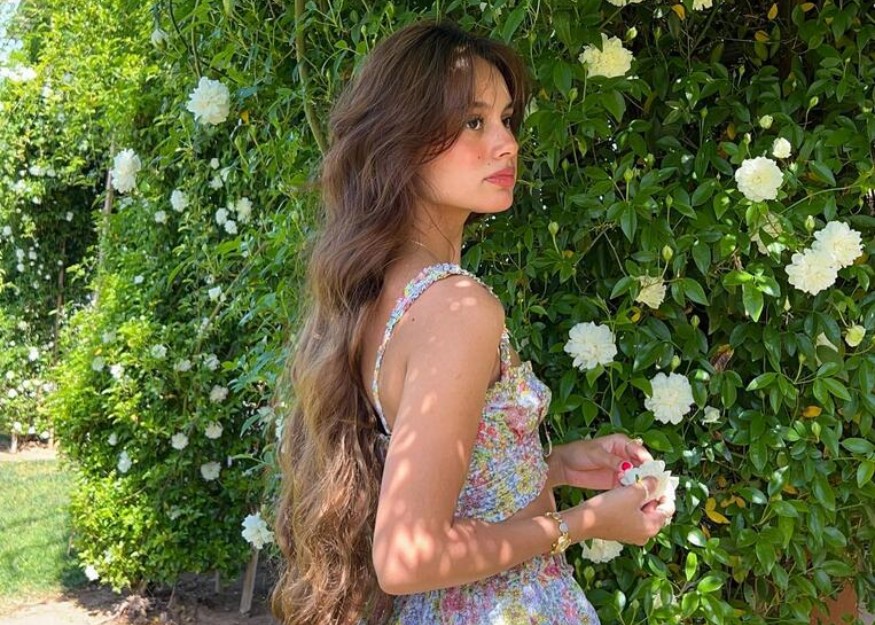 There has been a discernible shift toward more practical and time-saving choices in the fashion and beauty industries over the last few years. Many people choose hassle-free options that allow them to obtain their desired appearance as this trend has spread to hair styling. The wear-and-go glueless wig is one such option that has experienced substantial growth in popularity.
These cutting-edge wigs provide people with the ability to easily modify their hairstyles without the need for glue or professional assistance. They provide a no-fuss approach to hairstyling. In this article, we discuss more about wear-and-go glueless wigs, including their characteristics, advantages, and how they have grown to be the preferred option for those looking for convenience and variety in their hair care routines.
What is a wear-and-go wig?
As its name implies, the wear-and-go wig has a pre-plucked natural hairline and can be worn or removed whenever you like. The presence of baby hair result in various styles. You shouldn't be concerned because every knot is bleached during the process.
Features of wear-and-go wigs
1.Larger lace size
The larger lace, which increases flexibility, is one noticeable feature of wear and go glueless wigs. To get a natural and seamless appearance, users can part the wig in any way because of the bigger lace area, which offers additional styling possibilities. Improved ventilation is another benefit of this improvement, which keeps the scalp comfortable and cool even in hotter conditions. The adjustable straps and hooks enabling a snug and comfortable fit are crucial. These wigs frequently have adjustable cap sizes to ensure a secure fit for different head sizes and shapes. In addition, since there isn't any glue, wearers don't need to be concerned about skin rashes or harm to their natural hair.
2.Pre-cut lace design
The pre-cut lace design, which makes wear-and-go frontal wigs incredibly beginner-friendly, is another noteworthy feature. Users can save the effort of trimming and altering the wig to fit their hairline thanks to pre-cut lace. The pre-cut lace is great for those without knowledge or experience applying wigs because you can wear the wig right out of the box. Anyone may easily produce a flawless and polished result thanks to this function.
3.HD lace
Wear-and-go wigs also use HD lace, which merges undetectably with the scalp to produce a natural hairline. The HD lace is exceedingly delicate and blends seamlessly into the skin, giving a beautiful finish resembling actual hair. Due to this feature, the wig seems real from a distance and in many lighting situations. Wear-and-go wigs with HD lace provide a premium alternative that ensures a lovely and natural appearance.
4.No need to use glue
Another noteworthy feature is the elastic band already attached to wear-and-go glueless wigs. With the help of this band, the wig just like v-part wigs can be installed without the use of glue or tape. The elastic band also guarantees a natural hairline since it imitates baby hair and creates the appearance of hair sprouting out of the scalp.
Benefits of wear-and-go wigs
5.Time-saving
These wigs save a ton of time. Traditional wigs needed much preparation and installation time to provide a flawless appearance. Wear-and-go glueless wigs, however, can be worn with ease right out of the packaging. Individuals with hectic schedules or those who like a low-maintenance hair routine will find them useful because of the pre-attached elastic bands and adjustable straps that make application quick and simple.
6.Styling versatility
The versatility of wear-and-go glueless wigs is another important benefit. These wigs are available in various lengths, styles, and hues, allowing users to change their appearance as often as they choose. Wear-and-go glueless wigs provide countless styling options, from rocking a crisp bob for a corporate environment to big, flowing curls for a night out. These wigs can also be heated to create various hairstyles, giving you even more creative freedom.
7.Comfort
Additionally, compared to conventional human hair wigs, wear-and-go glueless wigs are extremely comfortable to wear all day. The discomfort and potential irritation of the scalp that can result from using glue or tape are eliminated because there is no adhesive. Because of the lightweight materials and breathable 3D dome cap design, there is less chance of sweating and discomfort, especially during hotter months.
FAQs about wear-and-go wigs
How long do wear-and-go wigs last?
Wear-and-go wigs' lifespan depends on how well you care for them and how often you wear them. They will last less time if you wear them every day. It will last longer for you to wear if you take proper care of it. The quality of hair can also affect how long wear-and-go wigs last. Wigs with more dense human hair can last longer.
Are wear-and-go wigs ideal for everyday wear?
Compared to wigs, wear-and-go wigs are better suited for everyday wear. The wear-and-go wigs are made to be put on quickly, requiring less time and securing it securely on your head. The wear-and-go wigs can deliver pleasant and breathable emotions for your daily wear thanks to a natural hairline and breathable cap.
Can wear-and-go wigs damage my hair?
Wear-and-go wigs cannot harm your natural hair. They are great wigs that won't harm your scalp or natural hair. Both the strap and the lace material provide a comfortable, airy fit without pulling on your hair.
Can I wear a wear-and-go wig when swimming?
Wear-and-go wigs are installed by a strap that can securely wrap around your head, allowing you to swim while wearing one. While swimming, they can prevent falling off the cliff. You must pay attention to whether the wigs fit your head comfortably. Otherwise, the wig may appear weird.
Final thoughts
The popularity of wear-and-go glueless wigs has significantly altered fashion trends. These wigs provide comfort, versatility, and self-expression, enabling people to embrace their distinctive styles and easily change their haircuts. Wear-and-go glueless wigs have revolutionized the fashion industry by empowering people to redefine beauty and save time. Wear-and-go glueless wigs are a staple of contemporary style as their popularity grows, completely changing how we think about hairstyles and express ourselves.