Changing hair color represents people's positive attitudes toward life. Different pretty hair colors can give us fresh feelings and elevate our temperament at the same time. Try a new wonderful hair color without hesitation in the coming spring. You deserve a more beautiful hair appearance. Beautyforever human hair wigs near me.
Chocolate Brown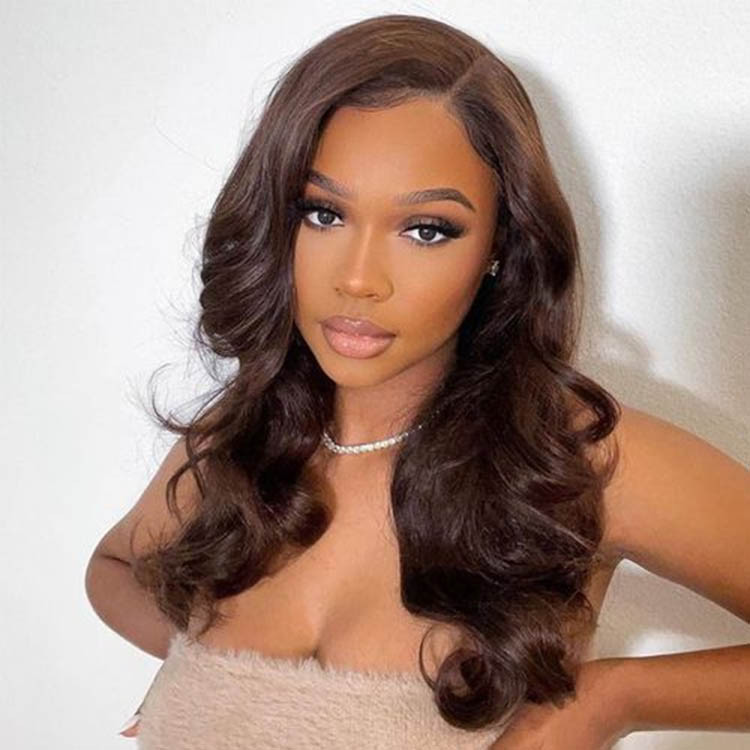 Chocolate brown as a cool-toned chocolate shade for fall, loved by lots of colorists. Chocolate brown is the perfect way to ditch the ends of summer and step into something a little more sultry for fall. Unlike light brunette which might become brassy as time goes by, this color will be deeper on the new growth area and lighter from the mid-lengths to the ends to create even more dimension so that the result is shiny and healthy-looking. That is what we all want to look for. Chocolate brown adds deep rich tones to our hair with lowlights or an all-over gloss, which can really bring back the shine and bounce of hair.
Cherry red
Do you like eating cherries? My favorite! Cherry red, a red color, is close to the color of wines that have been brewing for decades. It is a deep color that does not like a fire but has more charm. It screams fall. Dye cherry red, you will feel the flow of time on your body.
Before choosing to dye this color, please keep in mind, cherry red is easy to fade from deep red to lighter cherry than deep dark color and is hard to remove completely.
Blonde shadow roots
A shadow root means a slightly deeper tone at the root and a gradual lighter shade on the mid-shaft and ends, which is similar to an ombre hairstyle. It has the less dark part of the ombre, but maintains a proper area that provides natural hair to grow. Your hair will always seem natural, although the hair roots are deeper than the ends. Even though you are wearing a human hair wig with blonde shadow roots, your hair still looks realistic.
In addition, shadow roots can help make your blonde less high-maintenance. If you do want to take a little effort into hair color maintenance, that is a good option. There is no need to go to the salon every four or six months to redye the growth part. It is the perfect answer for people with every skin undertone who want to have wonderful hair color.
Related Searches: | 360 Lace Wigs | Water Wave Wigs | Lace Front Wigs | Lace Front Wigs