Beauty Forever Hair is going to show you step-by-step how to install a human hair lace frontal wig.
The first thing you should do is called the stocking cap method.
Braid your natural hair into two or more braids and place a new stocking cap on top of the head. Then spray glue on the edge of where your hair lines stop it and then take your fingers and spread out the product.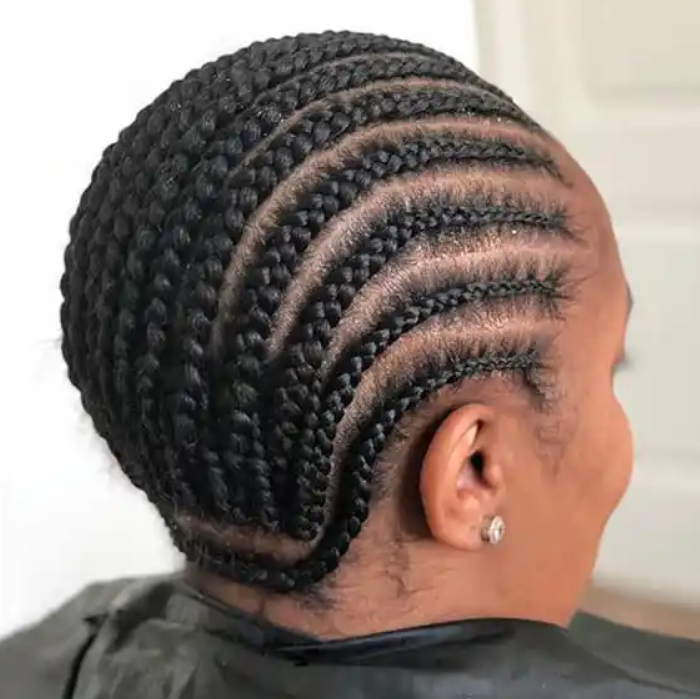 After spreading out the product, take your blow-dryer and place it on a cool setting and dry the glue. Once this is dry, just take your scissors and go to cut off the excess cap. Please take your time and do not hurry. Cut off the lace like as much as you can so that it will not bother the installation of a lace frontal wig.
Take some face powder, pick whatever color is close to your skin tone and place it on the cap evenly so that it will match your skin tone.
Next, start prepping your skin. You could take alcohol to clean your forehead where you are going to be placing the glue. Ensure no makeup and oils or anything that is on your forehead, then stick lace and lay down your skin.
Take the unit and place it on your head. Try to position it where you want and take the front part and push it back out your way, so it won't get any glue or anything on it
Comb hair with a wide-tooth brush if you wear a lace front wig with human hair with a curly hairstyle.
Related Searches: | Buy Now Pay Later Wigs | T Part Wigs | Lace Front Wigs | human hair wig