As one of the protective hairstyles, sew in braid hair pattern goes viral worldwide and greets with passionate welcome of people. Personally speaking, sew in braid patterns are the best choice for girls who pursuit long-last hairstyle with convenient maintenance. What's more, sew in patterns are also made for sew-in human hair wigs installation. They hold the hair on the head tightly and reduce the volume of hair so that bring the wig closer to the scalp, which give women more realistic looking.
In consideration of difficult manipulation, keeping sew in braids weeks long seems proper. And here are some useful steps that help you achieve this goal easy.
Firstly, untangle your hair in the beginning.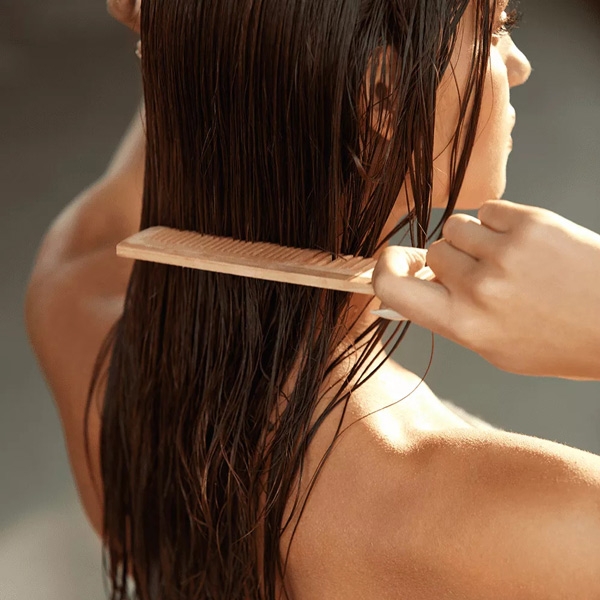 This is the crucial step for style keeping. Soft and untangled hair benefits hairstyling and helps to achieve the best appearance. Tangled hair, like hook, is easy to have friction with things, then become messy and dull. Make sure you comb the hair before going to braid it.
Second, style with oil.
Hair edge is an inevitable part of our hair, which is easy to show up but hard to lay down. Especially for long-last hairstyles, take care of hair edges and stay them away are as important as the entire hairstyle maintenance. Swear hair oil along the hairline and hair cracks. Cover the surface of hair as well to keep hair glossy and moisture.
Then, avoid unnecessary pulling.
When you are going to attach hair extension or U part wigs or V part wigs, you have to drag the string to make sure hair is fixed. Yes, sew in braids could be used to non-lace wigs installation. But too strong pulling may displace the perfect braid or cause braids loose. Be gentle, and avoid unnecessary pulling. You definitely could do it well.
Last, sleep with a silk scarf.
It is unreasonable to untangle your braids every night. So, how to keep hair tidy and friction-free is what we should pay attention to. Wearing a scarf is advisable in this condition. Silk is a super soft and smooth texture. Wrapped your hair by silk will reduce possible friction at great extent.