Headband wigs are not the best choice for some people who think that human hair headband wigs are hard to style. This passage will share two great hairstyles, wonderful and easy to learn.
Braided band
, to
cover
the headband with a fanned-out braid
.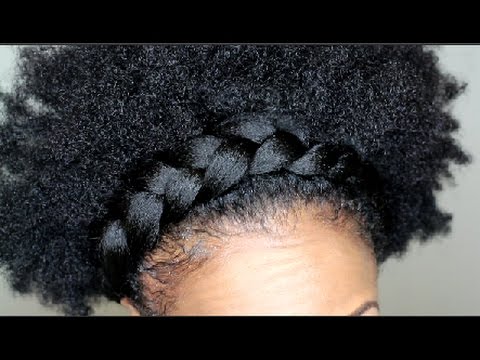 You can start off by sectioning off the very front section of the hair across the headband in the front, and then tying off the back to keep it. Then just finger comb through the front section to make it easier to get through when you braid. And please keep hair not too loose but not too tight, braid all the way across the headband from ear to ear once you reach the other side. To braid the hair all the way down to the end and tie it off with a rubber band.
Okay, we're almost done with this quick and easy look, but it is not done yet. Then, fan out the loops of your braid to your desired look. It is good to fan it out to where it covers the headband and gives you a little face frame here. Take out the back and pop in a hairpin, just to hold down the side.
To just rehydrate it and get the curls to pop again, mist your hair with water or mousse.
A
messy top knot
(
top bun
)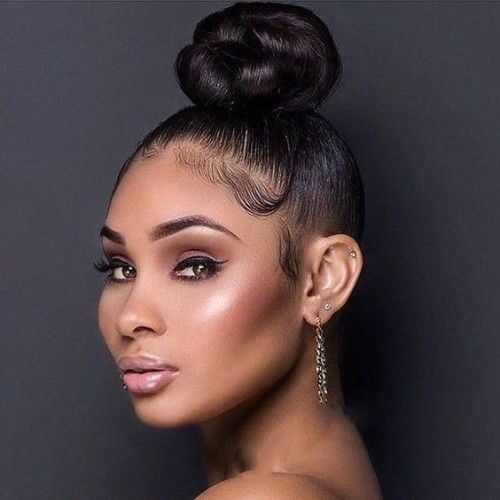 Section the lower half of your human hair wig and pull the rest of it to the very top of your head. Then, put it in a ponytail using a scrunchie. The scrunchie just gives hair more volume where you may need it. Once you finished tying your ponytail up, adjust your wig to make it secure.
Pull all the hair to the top, making it kind of like curly bangs, or real short curly bangs. And then take a rubber band and put it over the bun tightly.
The next step is to pull little hair out against your face, and frame pieces, and adjust your bun according to your face.
For the back portion of the wig, gently pull hair towards the bun, twist it, and then take a bobby pin and pin that twist into place.