What is a human hair wig?
Generally, wigs refer to a type of wig that cover all your head and wrap your hair inside. It is designed to deal with the need of costume play, hide hair loss because of disasters or other reasons, and to increase hair volume for people. Human hair wigs are wigs made of human hair. Lace front wigs are certainly human hair wigs, for the lace part can only be woven by workers but machine. They are 100 hand-tied and knotted, and are more secure than machine wefted wigs.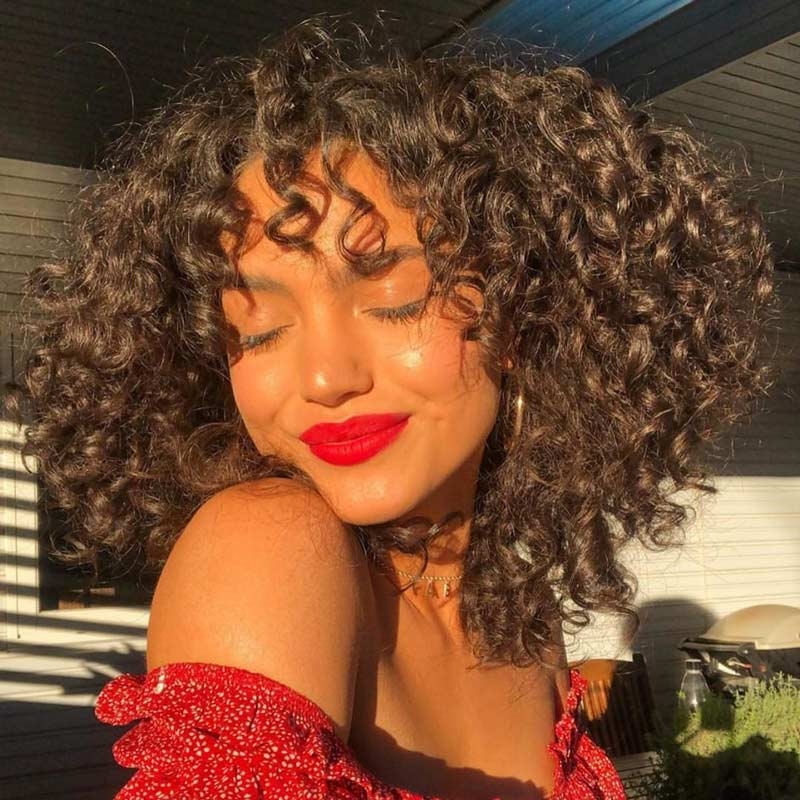 Human hair wigs work to adorn your appearance and elevate your temperament, so that you can ooze your charm at great degree. They are natural heavier than toppers on account of the bigger hair areas.
Human hair wigs have many different types, such as lace front wigs, lace closure wigs, T part wigs, V part wigs and U part wigs. Some of them are glueless wigs, like U part and V part wigs, which can be installed without glue.
Beside human hair wigs types, hairstyle is also the important part you must take time to determine. No matter what type the wig is, it can be produced to be any hairstyle, straight or curly.
What are human hair toppers?
If you want to boost volume, a hair topper is a great solution. Hair against the top of head tightly seems dull and greasy. So, people then create this kind of wig to add the volume of hair and the layer feeling.
Actually, toppers are always used to cover hair loss on the top of your head, and they are usually made of human hair to reach the similar texture to your natural hair. Synthetic fiber and heat defiant fiber are also available, and human hair material is the best one. They are clipped on your natural hair to keep security. In this condition, choose a topper having a bigger size than the hair loss area is great. You have to prepare more hair for the topper to hold in place.
Hair achieve the same result of your own hair only with the same color and density. Natural color saves the time to distinguish. In addition, buy a color spectrum if you can not make sure what color your hair is.
A more dense one is proper but not too dense. Choose the 180 density if your density of hair is common. And buy the 150 hair density when you hair is thinning. 150 hair density is the average hair density and will not be too conspicuous even with severe hair loss.