When it comes to the most popular color in the world, there is no one-size-fits-all answer. Whatever the answer is, blonde is the color that will never be forgotten. Some medium claim that different colors suit for different season. I do not think so. Blonde is the color good for any occasion and time, especially for hair color. It represents the positive attitude toward life. Agreed with me, many people dye their hair blonde. But as we all know, bleaching or dying is harmful for both hair texture and our scalp. To buy blonde bundles instead of buying a wig is the smart option to have blonde hair.
The blonde bundle hair extensions are often more economical than full head wigs. They are less prone to shedding, and with good maintenance and appropriate installation, they can be reused for years. In addition, blonde hair bundles allow experimenting with different styling options, as the same as what you do to style your own natural hair. For example, you can dye the bundle, trim it or highlight. And it will be more convenient and achieve great effect because blonde bundles are more thin and light than full head wigs.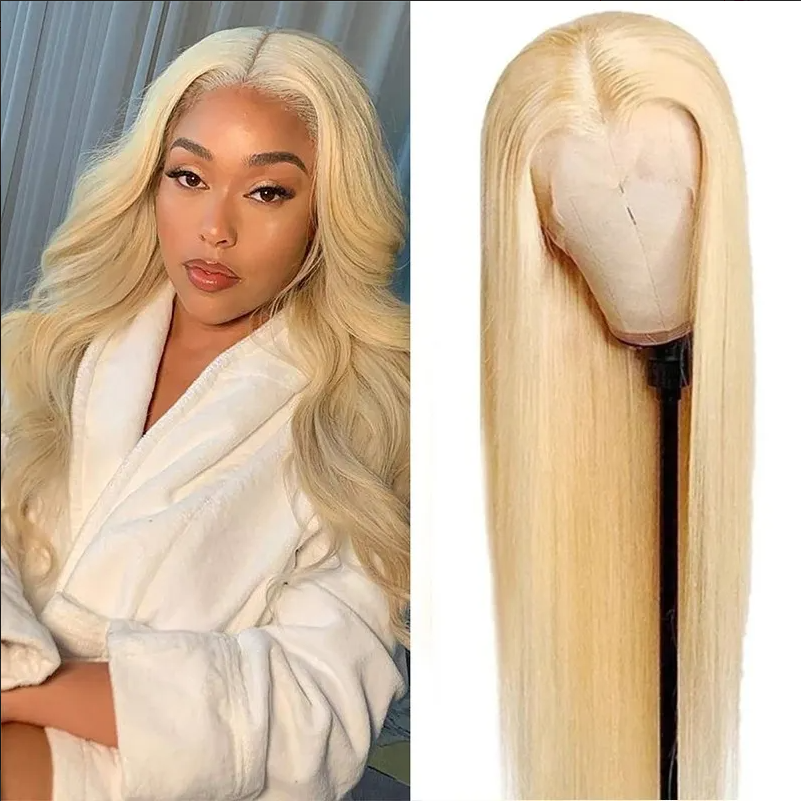 For a natural look, 2-3 bundles can be used to make a wig. Do it yourself or go to a salon are both available. A wig product has the uncertainty of fitting your head. It can be compensated through using blonde bundles to make your own wig. If you are going for a longer length, 3-4 bundles are better.
What's more, as time goes on, the season of protective styling is upon us. Divide a bundle into several parts and cut off them. Blend and braid the hair with the natural hair, you will get a similar highlight result in surprise without dying.
Moreover, blonde bundles can be used to increase hair volume as well. Determine a proper place, comb your hair and tie up a hair part. Draw a obvious line, where the scalp has been exposed clearly, then, adhere a blonde bundle to the skin and press it for seconds. Anyone who feel sorry for imperfect hairstyles due to thin hair volume is recommended to try.