Hair is an important part of our bodies, not only to block out the sun and protect the bare scalp, but also to have outstanding aesthetic value. Whether it's natural hair or a wig, we all want to have a great haircut. Soft, glossy hair makes us look more beautiful and harmonious, and gives us a different visual effect. The right hairstyle can make our face smaller and look lovely; Long hair can balance the vision and make extremely tall girls look more natural, while curly wigs can make us more mature and attractive. Of course, human curls do more than that. They also have an even more satisfying effect: they add volume to hair.
Hair volume is all about how much body hair you have, how full hair appears, and how thick it feels. Natural hair volume is determined by the number of hair follicles per square inch of the scalp and the thickness of those follicles. The volume of the wig is usually determined by the hair density, and the common hair densities of wigs are 150%, 180%, and 200%. Hair of 150 density looks natural, but if you're looking for more volume, 180 or 200 densities are recommended.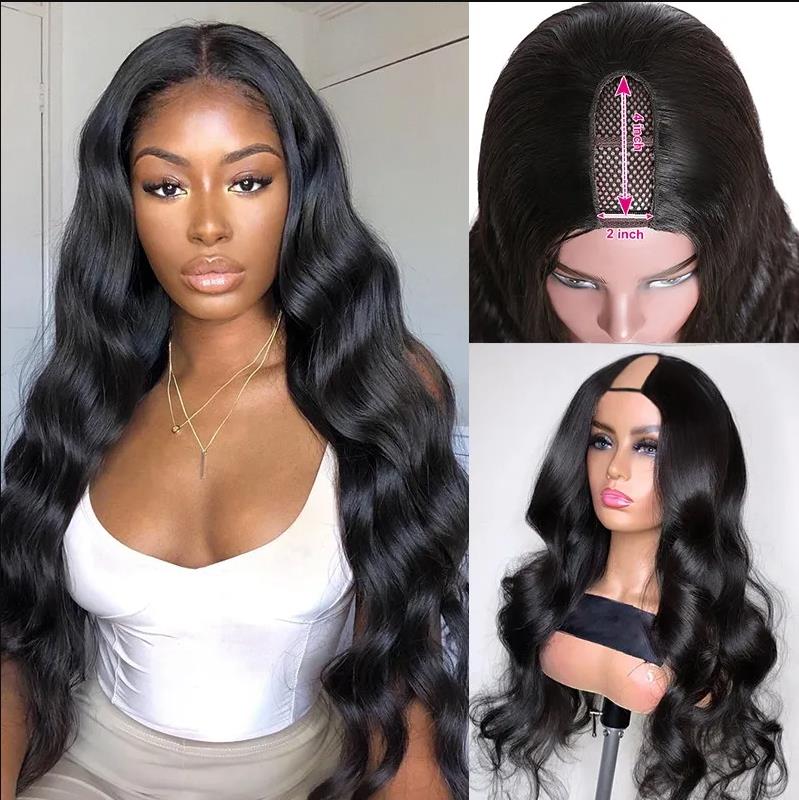 However, we seldom accurately measure and compare the hair volume of different people or touch it with our hands to feel it, but judge it more from its appearance. Human hair curly wigs give people a plump and fluffy visual effect. Compared with straight hair, especially the effect of short straight hair sticking to the scalp, curly hair is naturally more fluffy, the distance between the hair strands is longer, and the air content is higher. Even if you choose curly hair with a density of 150, with the help of a blow-dryer, it can even achieve the effect of straight hair with a density of 200, which is really amazing and cute. Curly wigs will never disappoint you in adding hair volume.
Related Searches: | Lace Front Wigs | U Part Wigs | Glueless Human Hair Wigs | Kinky Curly Wigs