Introduction
Curly human hair wigs are a fantastic way to change your look and boost your confidence. Whether you're new to wearing wigs or a seasoned wig enthusiast, knowing what products to use on your curly human hair wig is essential for maintaining its beauty and longevity. In this comprehensive guide, we'll walk you through the best products and techniques to ensure your curly human hair wig stays stunning and manageable.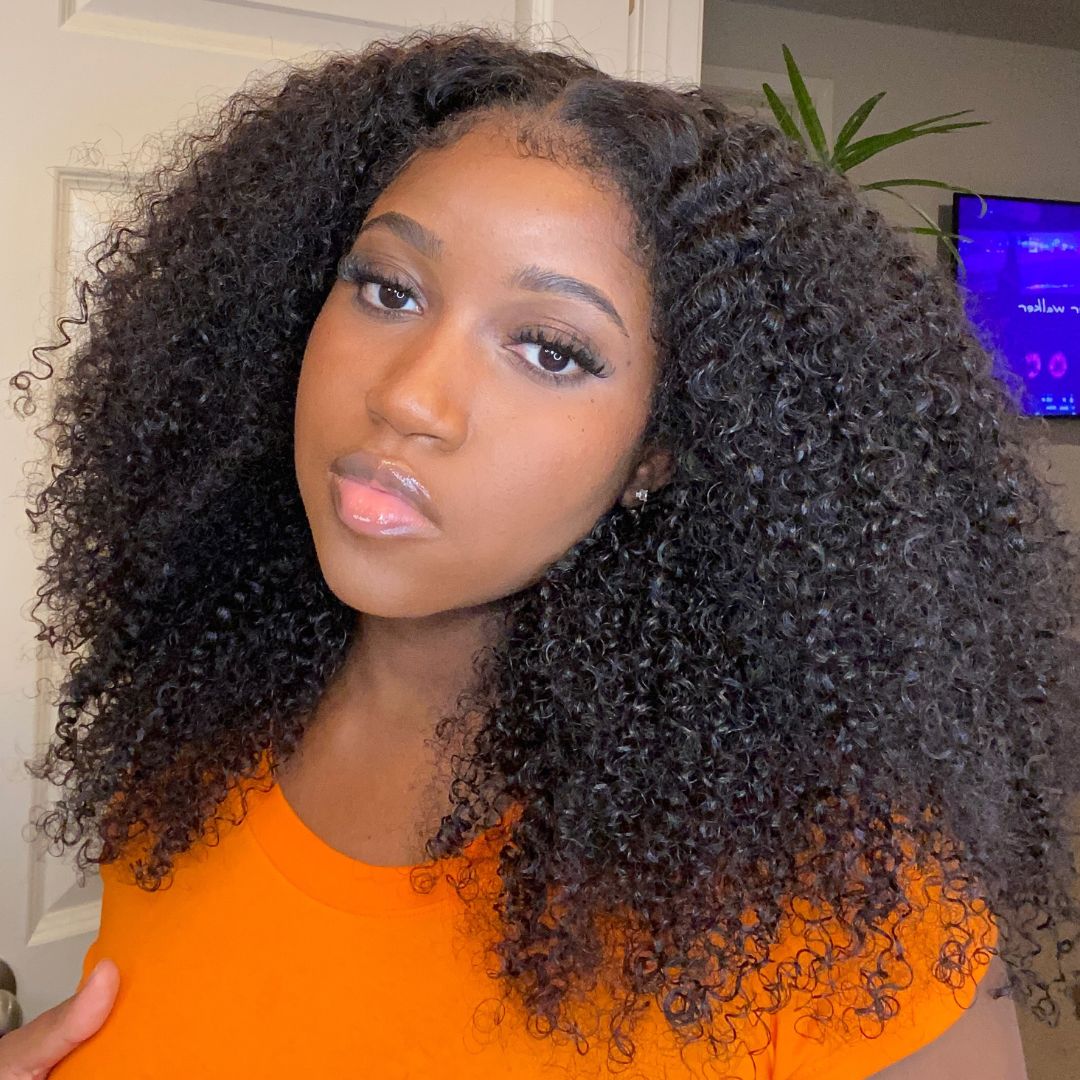 What to Use on Curly Human Hair Wig?
1. Shampoo and Conditioner
A Gentle Cleanse
Curly human hair wigs require special care when it comes to cleansing. Opt for sulfate-free shampoos and conditioners, as they prevent excessive drying of the hair and help maintain its natural curl pattern.
2. Detangling Brush
Taming Those Curls
A detangling brush with wide, flexible bristles is a must-have. It helps in gently untangling knots and preventing hair breakage. Always start brushing from the tips and work your way up to the roots.
3. Leave-In Conditioner
Hydration is Key
Curly hair tends to be on the drier side. A quality leave-in conditioner helps in keeping your wig hydrated, frizz-free, and manageable. Apply it evenly through the hair, focusing on the ends.
4. Silk Pillowcase
Sweet Dreams for Your Wig
Sleeping on a silk pillowcase reduces friction, preventing your wig from tangling and frizzing overnight. It also helps in preserving the wig's moisture.
5. Wig Stand
The Right Resting Place
A wig stand is essential for maintaining the wig's shape and style when you're not wearing it. Avoid leaving your wig lying flat as it can lose its curl pattern.
6. Heat Protectant
Styling Safely
If you use heat styling tools on your curly human hair wig, invest in a high-quality heat protectant spray. This shields the hair from damage while allowing you to achieve various styles.
7. Wig Cap
Extra Comfort and Security
A wig cap not only provides a comfortable barrier between your scalp and the wig but also keeps your natural hair in place, ensuring a snug fit.
8. Styling Products
Define Those Curls
Consider using styling products like curl-defining creams or gels to enhance and define the curls on your wig. Apply them sparingly for a natural look.
9. Wig Conditioner
Extra Care
Using a wig-specific conditioner once a month keeps the hair soft, manageable, and in tip-top condition. Follow the manufacturer's instructions for best results.
10. Wig Refresh Spray
Instant Revival
A wig refresh spray revitalizes your wig between washes, keeping it smelling fresh and looking its best. It's a handy product for daily use.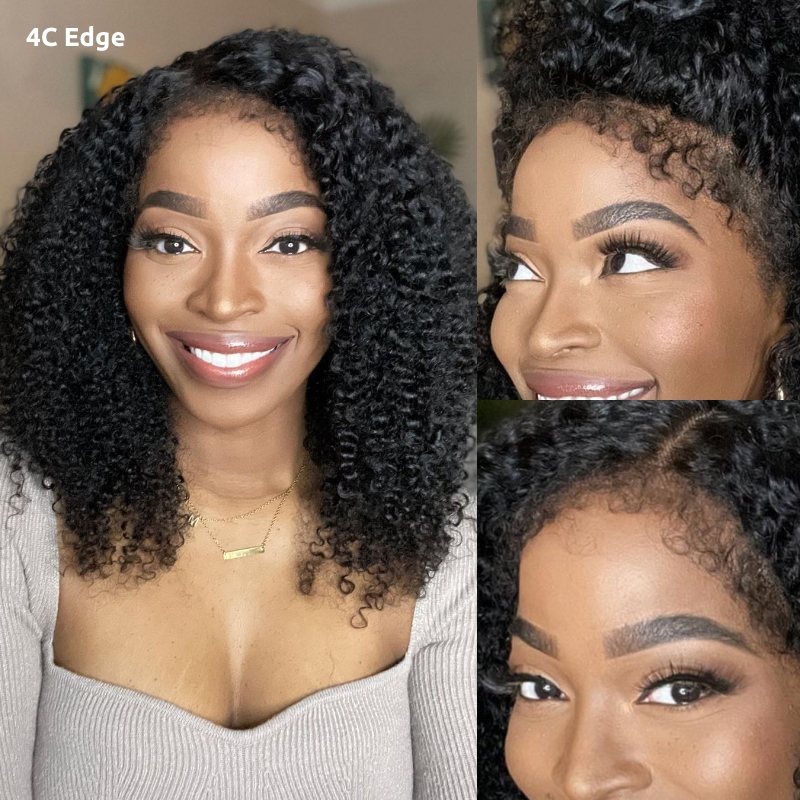 Frequently Asked Questions
How often should I wash my curly human hair wig?
Washing frequency depends on factors like humidity and daily wear. Generally, washing it every 10-15 wears is sufficient.
Can I dye my curly human hair wig?
Yes, you can dye it, but it's advisable to consult a professional stylist to ensure the best results without damaging the wig.
How do I store my wig when not in use?
Use a wig stand to maintain its shape and store it in a cool, dry place, away from direct sunlight.
Are there specific brushes for curly wigs?
Yes, opt for brushes with wide, flexible bristles to prevent damage to the curls.
Can I use regular hair products on my wig?
It's best to use products specifically designed for wigs to ensure they don't weigh down or damage the wig.
How long can a curly human hair wig last with proper care?
With proper care, a high-quality curly human hair wig can last up to a year or even longer.
Conclusion
Caring for your curly human hair wig doesn't have to be a daunting task. By using the right products and following these tips, you can ensure that your wig stays gorgeous, manageable, and long-lasting. Remember, investing in the proper maintenance products is essential to keep your curly human hair wig looking its best.
So, if you're wondering what to use on curly human hair wigs, you now have a comprehensive guide to help you achieve stunning and well-maintained locks.